Keep track of all critical values and be informed immediately in case of deviations with smart position's Environmental Monitoring.
All important values at a glance. At any time.
Healthcare facilities rely on critical assets not exceeding defined thresholds. Guaranteeing this at all times during busy business operations is a major challenge for many facilities.
Blood and lab samples, vital medicine or vaccines require that they are stored in a safe controlled manner to a high degree.
With smart position's Environmental Monitoring the process of maintaining predefined values can be automated to meet compliance requirements and avoid potential issues caused by incorrect storage.
Thresholds and the behavior when these are exceeded or not reached can be managed comfortably for each asset in the modern UI.
This conveys safety, guarantees a high standard of patient care and avoids assets being in danger of having to be disposed of.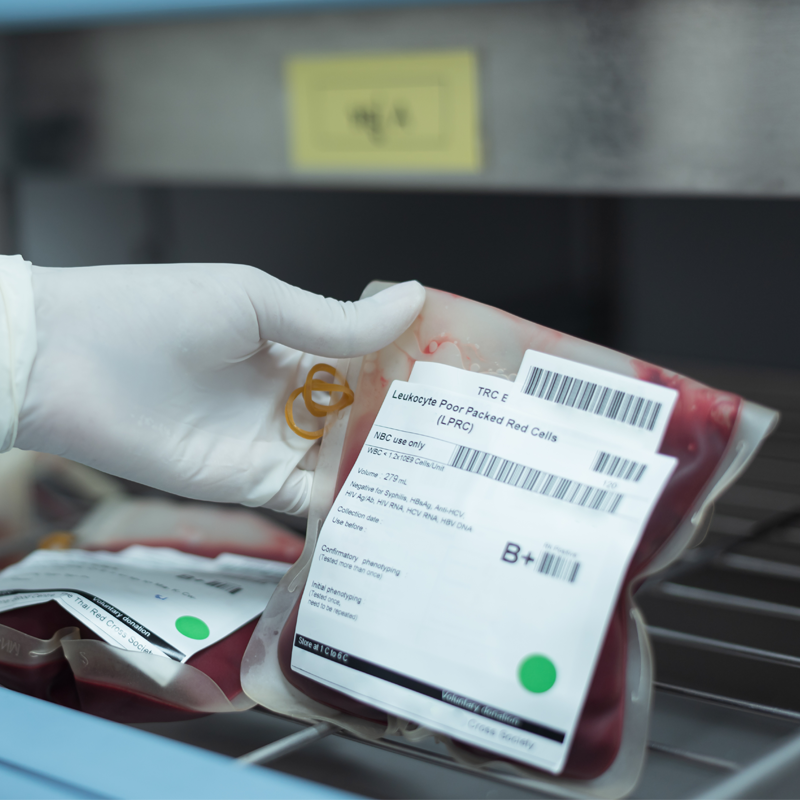 Superior solution for challenging assets
Some assets, such as blood and laboratory samples, medications or vaccines, have special significance in the context of storage. For example, they must be kept at certain temperatures and humidity levels to prevent loss.
Whether the assets are stored only for a short time before they can be transported further or are stored for the company's own use at a later date:
Ensuring the right environmental conditions and tracking deviations at all times is essential in a modern, secure healthcare environment.
The continuous monitoring and detection of deviations is supplemented by extensive, freely definable statistics, which can be output automatically from the system or manually if desired.The seamless statistics make it noticeably easier to meet compliance requirements and provide a holistic view through the comprehensive display of previously defined reference values.
Another important area of application for Environmental Monitoring is the kitchen, including all the ingredients and dishes that are prepared. The consistent measurement of temperature, humidity and other freely definable measured values, guarantees safety from preparation to serving to the patients or staff members.
Asset Tracking and Environmental Monitoring go hand in hand
By linking asset tracking and environmental monitoring, the strengths of both solutions are combined. During the transport of assets, data is continuously collected that shows whether compliance regulations are being adhered to during the process.
smart position BLE-based asset tracking hardware and location software can be installed in a day so you can be benefiting from a real-time indoor positioning system immediately.
Short Installation Time
Pre-configured BLE and location equipment and detailed instructions enable fast installation of hardware and software.
Lower Cost of Ownership
BLE beacons and tags have a lower price point than other RFID tags. Due to our convenient set up process and system design, deployment time is much lower than other RTLS players. And it doesn't take an army of IT engineers to administer the smart position solution.
Use Your Own Tags
Use one of the many BLE tag form factors we offer or your own BLE tag which can easily be integrated into the smart position visibility and messaging system.
Instant Visibility and Notification
Begin seeing BLE-tracked asset location and status on any mobile device or large screen. Teams notified instantly when equipment or device is moved.