Track and Manage Your Assets to get true visibility in real-time with smart position's Asset Management
Optimize your workflow with our Asset Management solutions
The importance of assets in the hospital environment is constantly increasing in the context of higher utilization and patient requirements, resulting in completely new challenges.
In order to meet these challenges, optimization of workflows and higher efficiency of individual assets are indispensable.
Asset management and tracking not only ensure that assets are visible and can be monitored in real time, but also increase the quality of workflows.
As a result, staff members spend significantly less time searching for medical equipment and patient monitoring devices. They can focus on their core competencies which ultimately benefits the patient by giving them better care with more attention.
Asset management as a whole thus contributes decisively to meeting the highest requirements of a modern healthcare environment.
More efficient use of existing assets eliminates the need for replenishment in many cases. Real-time visualization of all assets allows conclusions to be drawn to clearly identify actual needs and make evidence-based purchasing decisions
The time employees spend searching for equipment is lost on essential tasks and
patient care. With smart position's asset management, these times can be drastically reduced, which significantly increases staff efficiency.
Patients benefit from faster processes and shorter waiting times, as well as better organized staff who can give them more attention.
Advanced asset utilization
Real-time positioning gives you an overview of how many assets are in use, where they are and which are currently unused. This enables evaluations of utilization and provides a basis for optimized procurement.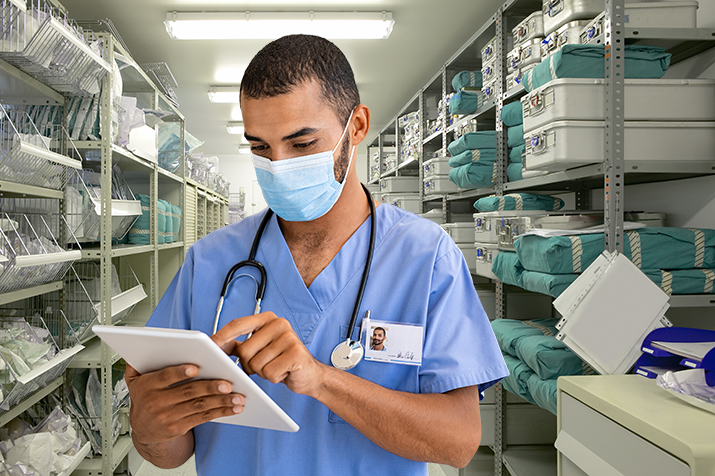 Better Inventory management​
Knowing the availability and location of one's inventory is fundamental to the orderly flow of operations.
Real-time location makes it easy to ensure equipment and devices are where they are supposed to be.
smart position BLE-based asset tracking hardware and location software can be installed in a day so you can be benefiting from a real-time indoor positioning system immediately.
Short Installation Time
Pre-configured BLE and location equipment and detailed instructions enable fast installation of hardware and software.
Lower Cost of Ownership
BLE beacons and tags have a lower price point than other RFID tags. Due to our convenient set up process and system design, deployment time is much lower than other RTLS players. And it doesn't take an army of IT engineers to administer the smart position solution.
Use Your Own Tags
Use one of the many BLE tag form factors we offer or your own BLE tag which can easily be integrated into the smart position visibility and messaging system.
Instant Visibility and Notification
Begin seeing BLE-tracked asset location and status on any mobile device or large screen. Teams notified instantly when equipment or device is moved.